[July 6-7th] Single Cell Science Symposium "Technology Meets Biology"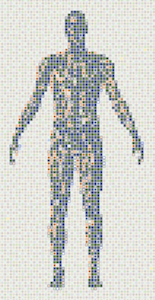 [HOUR]
9:30-18:00 (Social Networking event: 18:15-)
[PLACE]
RIKEN Yokohama Campus Koryuto hall
1-7-22, Suehiro-cho, Tsurumi-ku, Yokohama, Kanagawa-ken, 230-0045, Japan
[Detailed program can be downloaded HERE]
[Introduction]
The symposium will feature topics addressing advanced technologies for single cell analysis in transcriptomics, genomics, proteomics, metabolomics, and cell visualization. We also address research applications using on those technologies on stem cells in development, stem cells in tissue, neurons, and immune cells. We hope that all those participating in the symposium will enjoy interactions across various fields of biology and technology in Tanabata.
We call for posters and oral talks for the symposium. After reviewing all the abstracts, the Steering Committee will then select abstracts for oral and poster presentation at the symposium. Authors will be informed of the outcome of their abstract submission in June.
[Registration & Abstract submission]
Call for Abstracts for Poster Presentations until June 7th (Wed).
Participation in the symposium is free of charge. 
Registration has closed. (NO On-site registration )
[Social Events]
Networking party is planned on July 6th (Thu) from 6:15 p.m.  
We will send all the participants for the details by email later on.
[Speakers]
Amos Tanay (Weizmann Institute, Islael)
Mike Stubbington (Wellcome Trust Sanger Institute, UK)
Masataka Shirai (Hitachi Ltd., Japan)
Masaru Ishii

(

Osaka University

, Japan)

Bing Ren (University of California San Diego School of Medicine, USA)
Joakim Lundeberg (KTH Royal Institute of Technology, Sweden)
Juha Kere (Karolinska Institutet, Sweden)
Shinichi Hashimoto (Kanazawa University, Japan)
Piero Carninci (RIKEN Center for Lifescience Technologies (CLST))
Yasushi Okada (RIKEN Quantitative Biology Center (QBiC))
Hironobu Fujiwara (RIKEN Center for Developmental Biology (CDB))
Kuniya Abe (RIKEN BioResource Center (BRC))
Osamu Ohara (RIKEN Center for Integrative Medical Sciences (IMS))
Hiroyuki Kamiguchi (RIKEN Brain Science Institute (BSI))
More speakers will be added.
[Session Topics]
Single Cell Transcriptomics
Single Cell Imaging
Stem Cells in development
Stem cells in Tissues
Neurons
Immune Cells
[Panel Discussion]
Transforming Research through Single Cell Technologies
[Organizers]
RIKEN Single Cell Project Steering Committee:
Piero Carninci, RIKEN Center for Lifescience Technologies (CLST)
Yasushi Okada, RIKEN Quantitative Biology Center (QBiC)
Hironobu Fujiwara, RIKEN Center for Developmental Biology (CDB)
Kuniya Abe, RIKEN BioResource Center (BRC)
Osamu Ohara, RIKEN Center for Integrative Medical Sciences (IMS)
Hiroyuki Kamiguchi, RIKEN Brain Science Institute (RIKEN BSI)
Erik Arner, RIKEN Center for Lifescience Technologies (CLST)
[Inquiries]
Riken Single Cell Project Secretariat
mail: singlecell-office@riken.jp