Coulee Hong and Nghia Tuan Duong awarded for poster prize in NMR
Youlee Hong (Visiting Researcher) and Nghia Tuan Duong (Research Associate) from Advanced Solid-State NMR Unit, RIKEN CLST-JEOL Collaboration Center won the best poster award at the 55th Annual Meeting of the NMR Society of Japan.
Eight poster presentations are recognized for excellence at the annual Meeting. Selection, by the Research and Awards committee, is based on subject matter, clarity, and visual presentation. Each awardee receives a certificate and their name will be on the website of the NMR Society of Japan.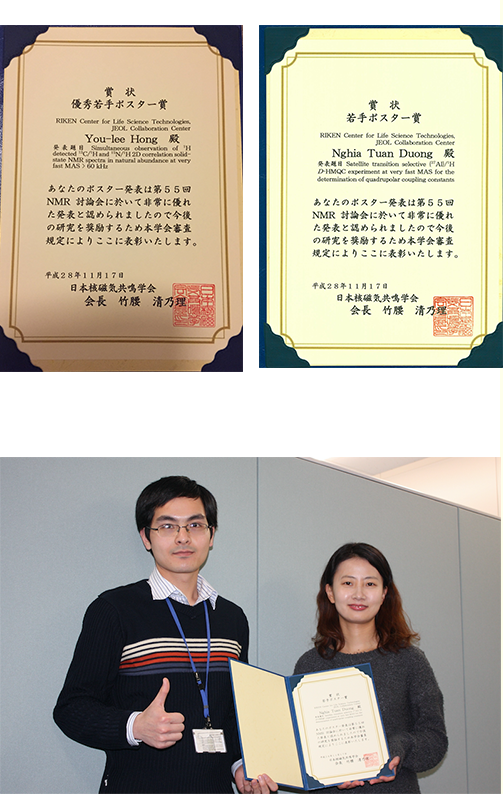 Nghia Tuan Duong (Left), Coulee Hong (right)
Related labs