Jordan Ramilowski, Bogumil Kaczkowski and Hazuki Takahashi received the awards at IMGC 2015.
DNA Research Award for Outstanding Presentation
Awardee: Jordan Ramilowski
Title:  
"A draft network of ligand-receptor mediated multicellular signaling in human"  


AACR Award for Outstanding Poster Presentation
Awardee: Bogumil Kaczkowski
Title:
"Transcriptome analysis of recurrently deregulated genes across multiple cancers identifies new pan-cancer biomarkers."


The Lorraine Flaherty Award for Outstanding Oral Presentation at Trainee Symposium
Awardee: Hazuki Takahashi
Title:
"Development of HTS system to optimize SINEUPs, antisense long-noncoding RNAs that increase translation of target mRNAs"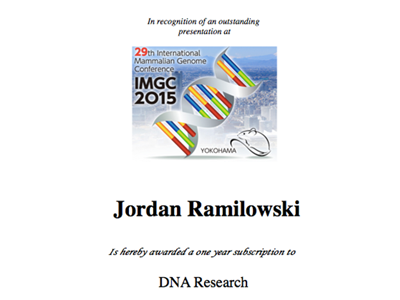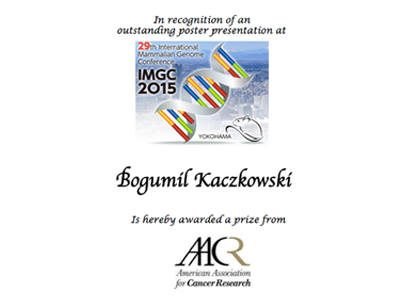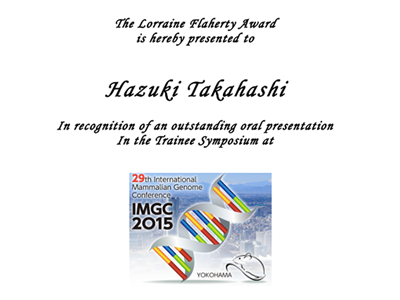 Related labs