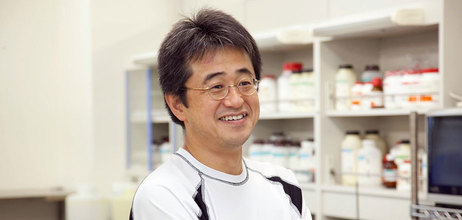 Team Leader
Yasuhide Furuta Ph.D.
2-2-3 Minatojima-minamimachi, Chuo-ku, Kobe, Hyogo 650-0047, Japan

Research Area
Genetically engineered mice are one essential tool in modern biomedical research. The quality and efficacy of studies are greatly dependent on how efficiently mutant mice can be generated and propagated for various analyses. The major mission of the Genetic Engineering Team is to promote technical advancement of the generation of genetically engineered mouse models that are useful for biomedical research. In particular, our recent studies have focused on the development of new tools and technologies to understand biological dynamics by visualization of mouse development at the levels of tissue, cell, organelle, and developmental signaling. In addition, genome editing tools have bee utilized to aid in efficient generation of multi-gene mutant strains that can often been difficult to achieve in conventional genetic crosses. Using technical expertise and knowledge gained through these studies, in close coordination with Animal Resource Development Unit, our team works with research labs within the RIKEN Institutes and Centers, as well as others in Japan and throughout the Asia-Pacific region to develop genetically engineered mice useful for biomedical research. In these joint development projects, we receive sequence information of the subject genes from our collaborators, and perform all subsequent stages of mutant mouse production from construction of the targeting vectors to the generation of chimeras, making about one hundred new mutant mouse lines every year.
Main Publications List
Member
*concurrent