Labs & Technologies
Ultrastructural Research Team
Ultrastructural Research Team
We obtain and analyze ultrastructural information of cells and tissues by utilizing electron microscopy for elucidation of principles of life towards applied research.
* Due to the reorganization starting as new centers in April 2018, this laboratory is now belong to the Center for Biosystems Dynamics Research. As for the latest information, please see the following URL below.
> The webpage of Laboratory for Ultrastructural Research, Center for Biosystems Dynamics Research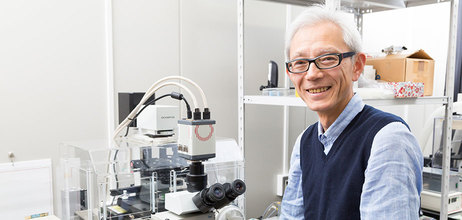 Team Leader
Shigenobu Yonemura Ph.D.
2-2-3 Minatojima-minamimachi, Chuo-ku, Kobe, Hyogo 650-0047, Japan
Tel: +81-78-306-3105

Research Area
This research team analyzes detailed morphological information in various researches of the life science field, which is acquired through ultrastructural techniques using transmission and scanning electron microscopy. In collaboration with many laboratories including within RIKEN, we have accumulated a large amount of experiences to improve methods for better morphology.
Main Publications List
Member
*concurrent