Labs & Technologies
Molecular Network Control Factors Development Unit
Molecular Network Control Factors Development Unit
We try to develop molecules that intervene in cellular pathways and thus modulate cell functions.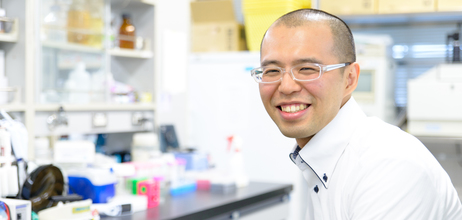 Unit Leader
Shunsuke Tagami Ph.D.
Room C516, Central Building, Yokohama Campus
1-7-22 Suehiro-cho,Tsurumi-ku, Yokohama 230-0045
TEL: 045-503-9205

Research Area
This unit aims to engineer functional bio-macromolecules applicable to medical and basic biological researches, by integrating technologies in synthetic and structural biology including 1) in vitro reconstruction of target protein complexes, 2) in vitro evolution of peptide/RNA, 3) protein X-ray crystallography, and 4) structure based protein/drug engineering. Delivery systems for the engineered molecules will be also developed in collaboration with the Molecular Network Contraol Imaging Unit.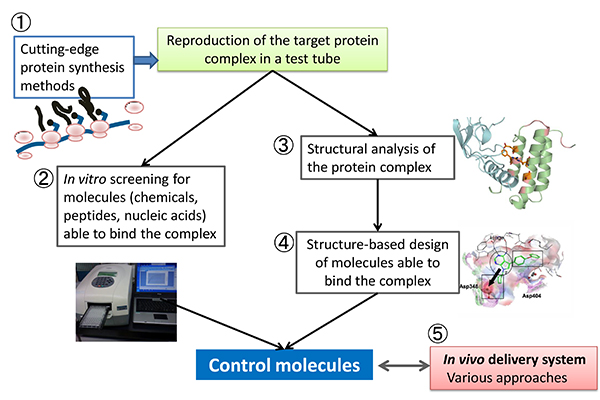 Main Publications List
Member
*concurrent