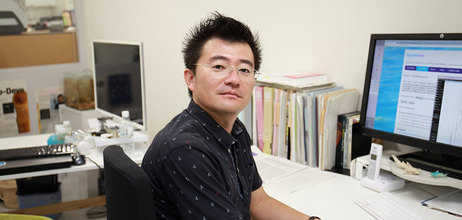 Unit Leader
Shigehiro Kuraku Ph.D.
2-2-3 Minatojima-minamimachi, Chuo-ku, Kobe, Hyogo 650-0047, Japan

Research Area
We are the only core facility of RIKEN in western Japan that provides technical support on both next-generation sequencing and mass spectrometry. We host postdoctoral lab experts for sample QC as well as bioinformaticians who process large-scale sequence analysis, and this staff organization has enabled handling of diverse projects in a biologist-oriented manner. Following contributions to international genome consortia for several non-model animals, we aim to conduct original research and technical development by means of molecular evolutionary approaches for sound cross-species comparisons of DNA and protein sequences.
Overview of our research support lineup

・next-generation sequencing
・Sanger (capillary) sequencing
・mass spectrometry
・DNA clone distribution
・DNA/protein sequence informatics
・ChIP-seq sample preparation
・various analysis consultations (ChIP、NGS library preparation、NGS informatics、DNA cloning)
Research Topics
Main Publications List
Member
*concurrent